OUR
PHILOSOPHY
Over the past 3 decades we have persistently advocated a philosophical perspective on global naming practices and rejected the casual pooling of names in creative drums. Random picking only leads to further chaos in trademark conflicts and wasted campaigns. Controversial and disliked by creative agencies, our approach deals with the harsh realities of global marketplace that demands clean and exclusive 'name ownership' in order to be successful. Excessive name dilution clearly adds unnecessary chaos in promotional and trademark litigation costs.

The current global revolution of domain name expansion and ICANN gTLDs are now once again reinforcing our philosophy as it necessitates open discussions to appreciate the problems and cope with the market realities of naming all over the world. So what are the new rules and how will this play out? Join the debate, forums and special events info@abcnamebank.com
MAJOR
FACTS
The Internet was not invented to solve global naming complexities, but today it is right in the centre of the storm, with the most powerful domain name tools and options leading the charge.

There are some 100 top diluted names being shared by 100 million businesses around the world each chasing ownership dreams while being assured of some level of protection.

The combined annual global advertising expenditures mostly spent in pursuit of building name brands is about US$400bn.

Global domain name expansion is unstoppable, the global hunger for brand name visibility is irresistible and the clash of the two is now inevitable. read more
ADJUSTMENTS
REQUIRED
The single most important tool of image expansion is name identity. So why, suddenly, is there
so much confusion in naming conflicts on various platforms; print, social media and now the global domain names expansion with ICANN gTLDs as each front is clashing with their own traditional ideologies?

What are the latest frontiers and how to tackle the big picture to fully appreciate the complexities
of global naming? How to avoid the endless waste created by trademark conflict and unwarranted campaigns? What are the new required adjustments for corporate thinking and what are the new practices required on the global corporate nomenclature front? Where are the pitfalls and new opportunities?
NAME
EVALUATION
Single or Multiple Brand Name Identities
Ask not where your brand names identities came from but rather where are they headed? Unless there is a proper evaluation of exactly where the name identity is today and where it's headed, be prepared to face the flames. If you just heard of ICANN gTLD you are already few years behind.

Dotcom Domain Name Portfolios
What will happen to the current inventory of tens of millions of dotcom domain names in speculative trade and private holdings all over the world? What are the prudent ways to immediately weed out all the names, select winners and losers and make room for the brand new opportunities emerging from the new 1000 plus new gTLDs? read more
NAMING
GUIDE
Every hour, every day, some desperate attempt is underway to find a great business name for something new. A good name like magic can open unlimited doors to new customers or like a hidden disease can suck up cash flow. The majority of business fail due to lack of funds; when sales do not meet expenses, when customers do not connect with the name, when more money spent in name promotion, when names become hidden liability. There are too many options and methods of naming.

Here is a checklist to help you stay on course. read more

Download the guide.
ICANN
GTLD
The right gTLD name in the right combination is the cheapest, fastest and most powerful tool to create hyper visibility and global presence. This most intricate device can perform on massive customer acquisition a real game changer from the old school of traditional advertising and branding. Unlike the introduction of the first generation domain name game this one is ultra classy and a very sophisticated maneuver. read more
BOOKS
IMAGE SUPREMACY Released - January 2013
DOMINATION, THE GTLD NAME GAME Released - January 2012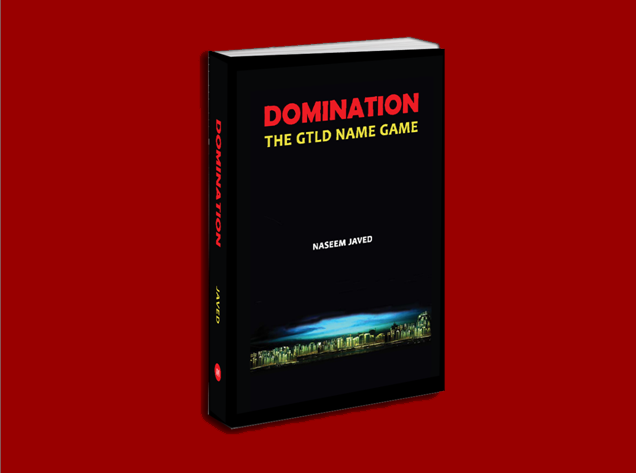 NAMING FOR POWER Released - March 1993